We want to hear from you!
We're working to provide our guests the most enjoyable experience. After all, it is WRAPSODY lite™ Brand Promise and it is what you expect!

Was there something we could have done differently to make your experience more enjoyable? Or would you like to take a moment to complement our employee?

It's important to us that you know "we've heard you." If you would like us to respond to you by email, please be sure to include your email address. WRAPSODY lite™ will not use your email for anything other than responding to your comments.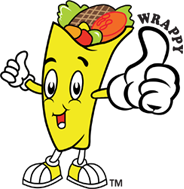 Craft and Enjoy Your Own
Better & Healthier Breakfast, Lunch and Dinner!